When Quality Matters
AJ Construction & Roofing is a residential roofer serving Mishawaka, IN, in the South Bend area of Indiana. Founded in 2007, we are an established company dedicated to providing superlative customer service to all of our clients. In the past 13 years, we have developed an excellent reputation for our services, including roofing installation, roof repair, insurance claim assistance, attic insulation services, and emergency services, all of which allow customers to come to us with the utmost confidence. As Indiana residents can attest, winters can be cold, windy, and wet, and summers are similarly damp. Consequently, having a roof that can withstand different types of weather and an onslaught of wet conditions is vital. Whether you are looking for an emergency repair after a large snowfall, or have begun to notice signs of wear and tear on an existing roof, AJ Construction & Roofing is here to help, and has a solid history of pleased customers, industry excellence, and local accolades. We take great pride in making sure that our customers are safe and satisfied, and we follow all local codes and restrictions, including the most recent insurance and licensing requirements. As a local company, we know how important it is to build a foundation with our clients and consistently provide the best customer service and customer care possible. With this in mind, we created our motto: "When Quality Matters." Learn more about us or schedule a service appointment by calling 574-674-4226.
Emergency Repairs and Insurance
At AJ Construction & Roofing, we focus our attention on residential customers, providing residential roofing installation, repairs, and emergency services. We love to help our customers in need of repairs, and we can help clients navigate the sometimes difficult process of filing an insurance claim. We can do this by providing estimates for repairs, providing emergency services while insurance investigates the cause of damage, and documenting everything carefully in order to work in line with insurance companies. Roofing emergencies are alarming enough, without the addition of tension and miscommunication between insurance companies and contractors, and we are devoted to easing this process. Having worked with insurance companies for many years to deliver quality repair and installation work, AJ Construction & Roofing is happy to help clients who are working within a very specific budget, timeline, and repair order. We are always on budget and on time, making us an ideal contracting partner for homeowners seeking payment or reimbursement from homeowner's insurance. From emergency repair, to evaluation, to completed repair, we are here to help.
If you need help with a roof insurance claim in the Mishawaka area, give our residential roofer team a call at 574-674-4226.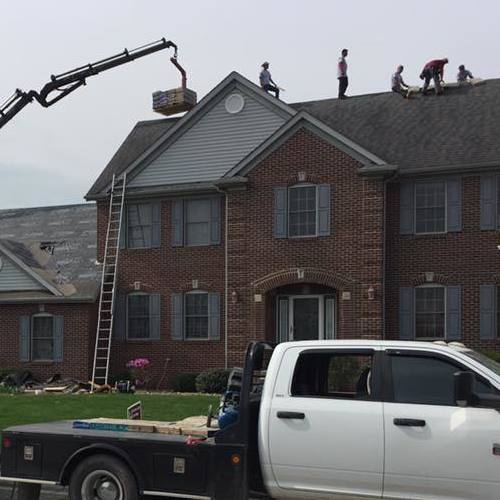 Roof Installation
AJ Construction & Roofing offers entire roof installation in Mishawaka, IN, and the surrounding area. The most common types of residential roofing are tile, asphalt shingles, and metal, all of which can be installed by our team. You can learn more about us or schedule an appointment for roof installation by calling 574-674-4226.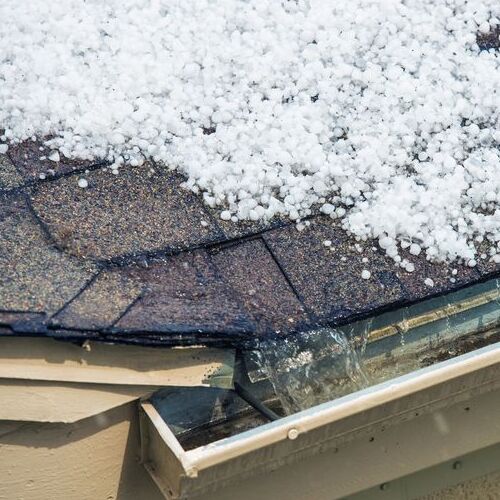 Hail Damage Repair
AJ Construction & Roofing also specializes in repairing damage caused by hailstones in Mishawaka, IN and the surrounding area. From small patches and repairs to more extensive needs, we are an excellent resource following a storm. When your roof has been damaged in a hail storm, and you need a reliable residential roofer, call the professionals at 574-674-4226. We're ready to help you!