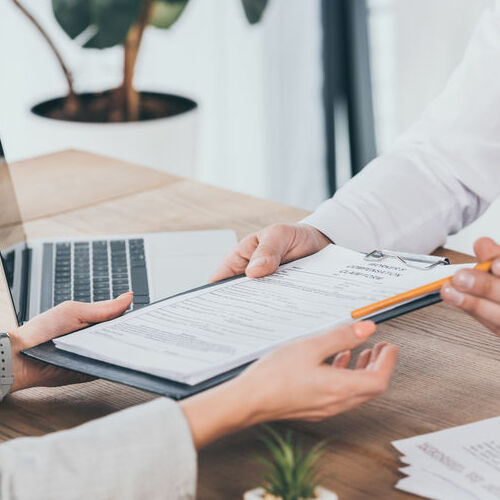 We Provide Roof Insurance Claims Help!
Making a roof insurance claim on homeowners' insurance can be daunting. Many homeowners are hard-pressed to fully understand the language used in insurance policies and may feel some trepidation in reaching out to their insurance agent to formally make a roof damage claim. AJ Construction & Roofing provides roof insurance claims help, so you can get the full benefit of your claim. Fortunately, there are some basic steps to take to successfully make an insurance claim, and they are relatively simple to enact. These include:
Taking photos of any and all damage
Recording precisely what happened
Contacting the insurance company as quickly as possible
Requesting written records of all interactions and transactions
Using these simple steps, homeowners can rest assured that the insurance company will, at the very least, be forced to evaluate the home and any possible damage it has sustained. If you need roof insurance claims help, contact AJ Construction & Roofing at 574-674-4226.
Take Photos of Damage
As much as you are able, take photos of the damage that your roof has sustained. In some cases, a roof storm damage claim offers a clear means of recording damage, as is the case if a tree has fallen during a storm, or a portion of the roof has been ripped off altogether during a storm. In some cases, though, roof damage is not easily visible from the ground. In this case, be sure to take photos of any areas that have water coming in (water spots on ceilings, water tracks down walls, or puddling on the floor) as proof of roof damage.
Record What Happened
Recording what happened does not have to mean going to great lengths. Instead, simply write down, take a video, or make an audio recording of what occurred to the roof, so you have something to reference later, should the insurance company ask for more information.
Contact the Insurance Company
As soon as you realize that your roof has sustained damage, contact your insurance company. The sooner you call, the sooner your claim will be filed, and the sooner the evaluation and repair process will begin. Contacting the insurance company quickly will also make sure that your memory of the incident is fresh, minimizing unintentionally faulty information.
Request Written Records
Insurance companies keep detailed records of all calls and claims. Homeowners, however, often do not. Request that all communication, transactions, and claim information is shared with you. This keeps you in the loop as your insurance company processes your claim, and protects you both from error and misunderstanding.
Call Us for Roof Insurance Claims Help Today
If you need to make an insurance company claim for a damaged roof, contact AJ Construction & Roofing at 574-674-4226 for pricing, services, and availability.